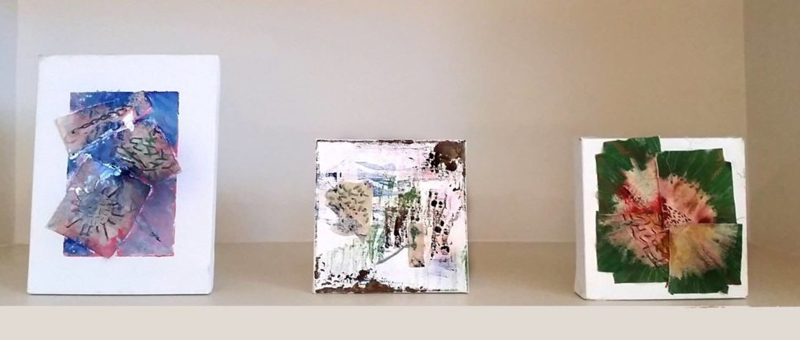 Residency: Duncannon, 2015
In October 2015, we held our first residency, during which each member of the collective shared their expertise with the others in the form of workshops and moderated discussions. This was extremely beneficial in allowing us better to understand our individual practices as well as to establish a collaborative framework.
Mary Catherine Nolan challenged us to examine how the title of a work can influence how we interpret it.
Fifi Dorothy Smith involved us in a practical workshop where we had no idea what the outcome would be, an exercise in focusing on process rather than product.
Helen Blair moderated the discussion on what the weekend had brought us, and where Grid Collective would go from there.