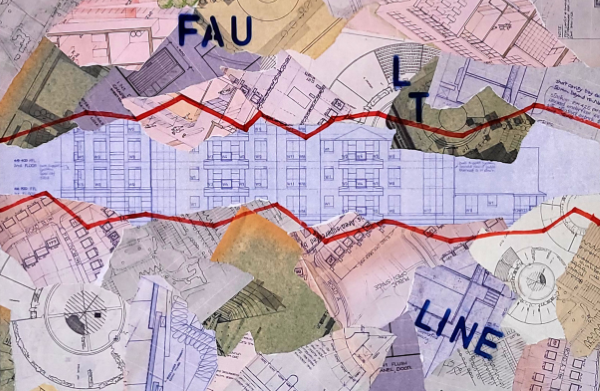 News
Grid Collective's latest exhibition, Geometry was not my mother tongue, held in the café of Rua Red South Dublin Arts Centre from 29 June to 29 July 2022, has now been taken down.
We've heard that our application for funding from the VAI was unsuccessful, but that doesn't mean we have no new projects in mind. Watch this space.
In the meantime, we are visiting galleries around the country. Privileged as we are to be able to access free travel, we recently took the train to Waterford, where we went to GOMA to catch the last day of The Assemblage of Two, and Waterford Gallery of Art, a little gem with which none of us was familiar.