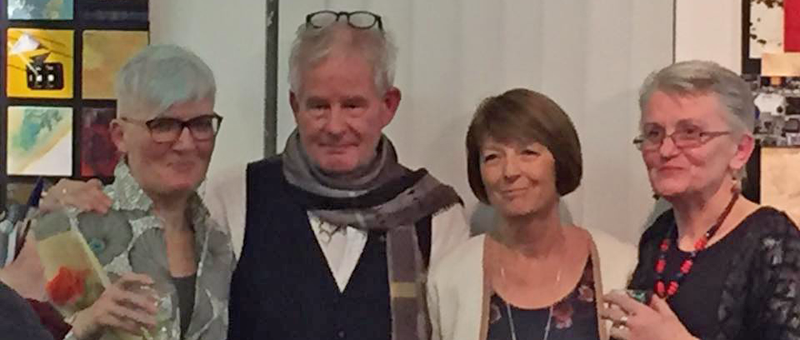 Playing with the Grid
Our first exhibition was held in Celbridge, Co Kildare, in February 2017. The parameter we set for this was the frame: all the individual works has to be presented in the same frame. When we had each created a set number of pieces, we then spent a lot of time working out the arrangement of the pieces. That, and then hanging them, was very time-consuming!

Following our manifesto, we created two collaborative pieces, The Conversation and Disruptive Structures. The exhibition also included a sculpture by Fifi Smith, The Conqueror, who 'greeted' arrivals to the exhibition.

To continue with the playful theme, the guests at the opening were given two quizzes to complete: one related to the dates in the titles of Mary Catherine Nolan's pieces, the other asked them to work out how many of the squares in The Conversation were created by each of the artists. And no, it was not an even distribution! The winners got a small artwork each.