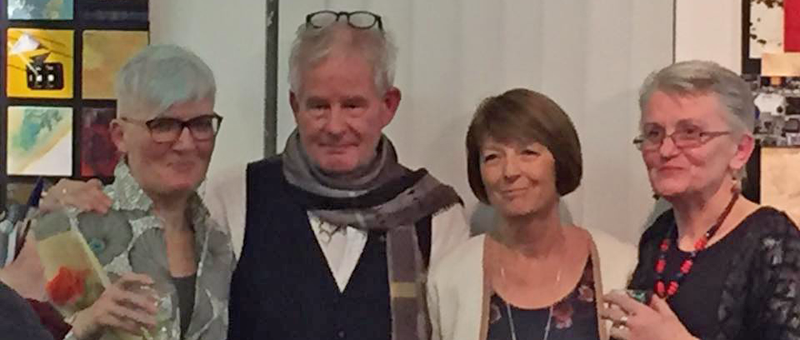 Residency: Roosky, 2017
The Grid Collective second residency took place over a weekend in Roosky, Co Roscommon. On this occasion, our aim was to create a collaborative piece for the RHA Annual Open Submission Exhibition.
The methodology involved much brainstorming around the concept we wished to represent. This resulted in a piece we call The Attention Economy, which consists of a perspex cube containing a mobile phone, placed on a shattered mirror base. The phone, when plugged in, displays a looped series of images relating to the notion of social media, and the distractions they embody; tiny, almost transparent, images of people using social media are also placed within the cube.
No, our submission was not successful, but we were very pleased with it, not least because it represents our first conceptual work.